My Gallery


My Prints


Note Me


Watch Me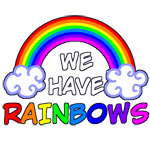 Welcome to
We Have Rainbows
! This is the place that I'm creating and selling my
Rainbow Cards
series and I hope that there is some artwork here that you love.
Commissions are:
Due to open with
5 slots
at
08.00 BST/00.00 PDT
Saturday 23rd July

Rules


FAQs


Tumblr Page


Facebook Page


Yes! Finally! I think I've managed to get everything done, and before midnight local time, too.

I'm finally happy with all the rules and FAQs, and I've managed to cross-post everything, I think. I do apologise for the text-heavy journals, so now I'm going to post some light and happy ones with pictures.
In the morning.
Love and prayers,
Lutra xx
EDIT:
Okay, first of all I would like to say:
I am open to discussion of potential commissions at the moment. I'm going to make it the policy that I will take specific enquiries from the day that I announce when the next slots will be opening. General enquiries will be taken at any time.
However, you will have to send me the complete details and filled out form before I can reserve you a slot, and I will only reserve your slot if I feel I am able to take on your request. Once that's done, it will be first-paid, first-served; this means that, however quickly you got in the details of the commission, if you take the longest to pay you will be the last to have their card made.
I doubt there's going to be any rush, but you know.
If there are a few little bumps and issues, please be patient; this is my first time taking commissions like this, so I'm working things out as I go on.
Secondly:
Let me define what I'm offering.
Originals:
I create an entirely new design according to your specifications. While I currently don't have any examples of commissioned originals, please look at the image below to get an idea of what the cards end up looking like.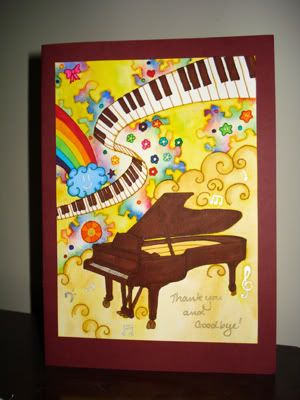 Recolours:
I reproduce a previously used design as a full and formal card; however, you get to say what colours I use. For example, this:
is a recolour of this:
No two cards are ever exactly the same, even if they use the same colour-scheme. By comparing the two thumbs above, you can see that, even though the colour-schemes are similar, the image is not the same. Where I have photos of the physical cards I have produced complete sample images with photo, design and scan, but some I have no photos for. All of the designs are kept safe and sound, though.
So you can see the physical versions of originals and recolours next to each other, see the image below.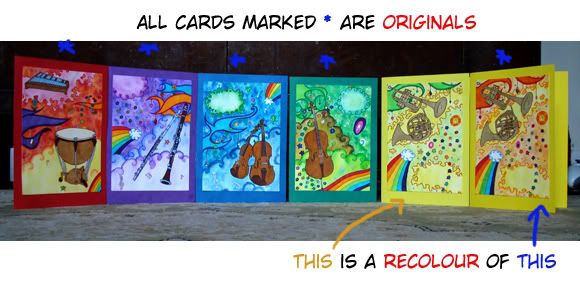 Reproductions:
These are simple cards using the main images that get loaded up to dA for print use, but without the SAMPLE mark on them. They can be based on originals OR on recolours, and the number after the point in the code refers to the version. At the moment I am printing them out at home, and the unfolded version of them looks like this:
I hope that that all clears up any confusion. Feel free to get in contact!
Love and prayers,
Lutra xx
CSS by *Lutra-Gem