My Gallery


My Prints


Note Me


Watch Me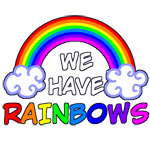 Welcome to
We Have Rainbows
! This is the place that I'm creating and selling my
Rainbow Cards
series and I hope that there is some artwork here that you love.
Commissions are currently working on an "Ask Me About" basis, as I'm going to be very busy in the near future. By all means ask, but I might have to delay or turn you down if I can't meet your requirements or deadline.
I am offering Originals, Recolours and Reproductions.

Rules


FAQs


Tumblr Page


Facebook Page


WARNING: Text- and image-heavy journal ahead. Read at your peril.
Thank you all for you help and support last week. I'm still not at a high, but I'm feeling a lot better. Spending most of the weekend in bed definitely helped, as did making a present for Vic Mignona - he's coming to London next weekend, and I can't go to meet him because I have a concert that day! So I have made a card, written a long message and posted it to ~
Quina-chan
, who has pinky-promised to give it to him. Apart from that, not getting to go to Expo means not seeing ~
Quina-chan
, Pole, Axxi, Al, Zahra... all the Potatoes! This makes me sad.
But anyway. Cardiff is really, really good. The staff and teachers are lovely and seem to know what they're talking about; there are nice students in the department, even if I haven't quite settled in with my peers yet; my flatmates are really nice and compared to some of the trouble I'm hearing of in other flats, absolute angels! I'm basically enjoying what I'm doing, though I'm very busy and probably a little over-committed. Oh well! I'm surviving.
This is my room: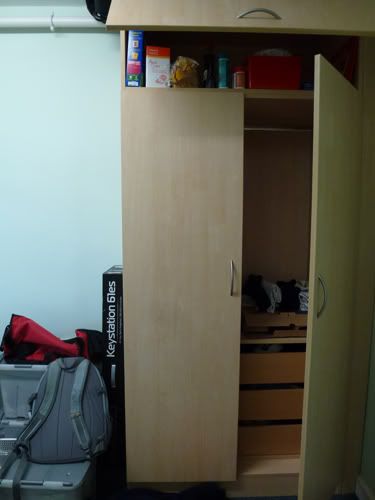 And then I decorated it: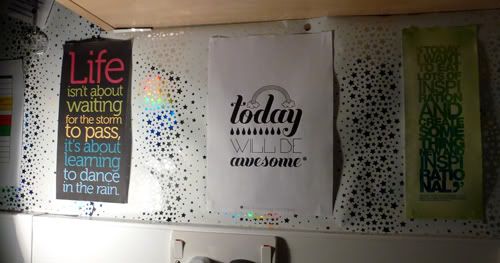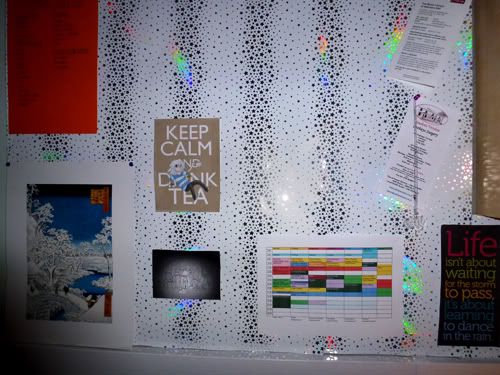 :thumb198189464:
I've also kept on making things; one of my projects it to slowly compose music for =
Gabbi
's wonderful series,
Frost
, and I made myself a little inspiration booklet to note down musical ideas, stick in pictures and scribble thoughts down.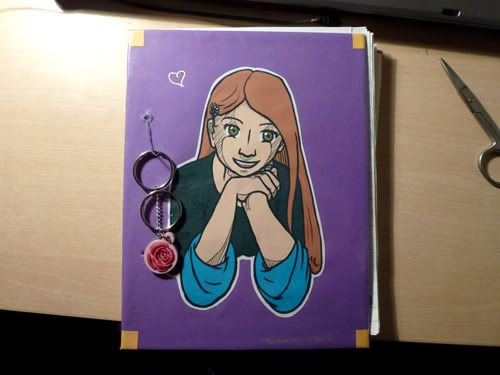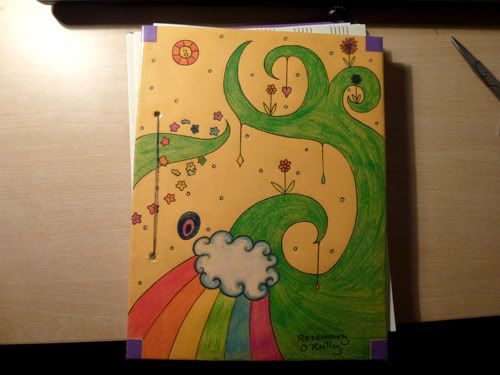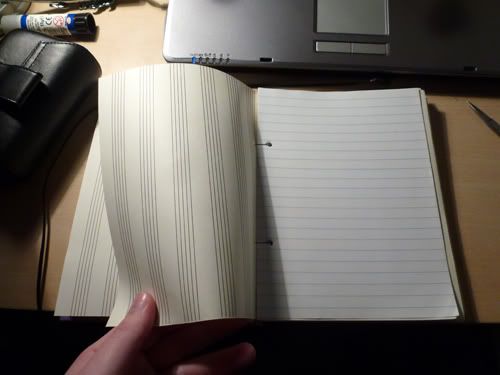 Apart from that, I'm trying to keep on with drawing, both from reference books and my own characters. I'll try to find time to upload them soon.
Um... What am I doing at university? Well, I'm doing a few modules - I'm fairly lucky that this semester, all my classes are done by the end of Tuesday! But I'm taking Elements of Tonal Music (basically, theory); Repertoire Studies (spending a few weeks looking at each of the key genres of the Western music tradition); Full Works - Handel's Messiah (spending the year doing an in-depth study of a masterpiece in the Western canon, with lots of essay-writing, and I picked the Messiah); Composition 1a (does what it says on the tin); and Practical Musicianship (lessons on my first study with a closed recital at the end of the year, plus a portfolio of all the other groups I've performed in).
The ensembles I'm in:

Cardiff University Symphony Orchestra, playing viola (for Practical Musicianship it's compulsory to be in the Orchestra or the Choir, and somehow I got into the Orchestra! But then, everyone's desperate for violas - see below. This is the big, incredibly formal orchestra that I had a big breakdown following the first rehearsal several weeks ago. The first concert is this Saturday.)

Concert Orchestra, playing viola (a student-run orchestra which plays slightly challenging but mostly cool, fun stuff like
Bohemian Rhapsody, The Imperial March, Get The Party Started...
Fun stuff. The conductor's fairly sweet and cute too.

)

String Orchestra, playing viola (a challenging string orchestra).

String Quartet, playing viola (we don't have a name, but some of my classmates approached me about forming a quartet because they needed a viola - I think you see the pattern - and we're doing that. It's fun. We're hoping to do weddings and stuff for a bit of money.)

TCUPS, singing soprano (this is a choir for which I don't know what the acronym stands for, but it's fun. It's conducted by the same guy who does Concert Orchestra.)

Hall Choir (the choir for the halls of residence I'm staying in. We're a tiny group, but it's silly.)
I will also almost certainly be playing viola for
Rambo the Opera
, as written by a third-year student.
Not even joking.
And then, I'm in the Capoeira and Art societies. Capoeira's... interesting. Really hard work, but I like it when it's going okay. I haven't been to anything arty yet though! I decided not to join the Creative Writing or Anime societies, since I have enough to do as it is.
Basically, I'm busy, but it's good.
And then the other thing in this journal...
FIVE YEARS.
WOAH. HOW. WHEN DID THIS HAPPEN.
As of starting to write this journal, I had:
475 Deviations
13,162 Comments
29,594 Pageviews
51 Scraps
2 Critiques
0 Forum Posts
1,672 Favourites
187 Watchers
How did this happen? It... doesn't feel like all that long since I was fourteen. But by gosh have I improved since then. And I've also made some of the most fantastic friends in world (possibly quite literally). I'm not going to gush over this. BUT YOU'RE ALL AMAZING AND I LOVE YOU ALL.
I will consider doing a kiriban soon. But I have to work out what I can agree to do first, since I'm a busy girl.
You've already had enough of this journal by now, so I'll leave the features once more.
Love and prayers,
Lutra xx
CSS by *Lutra-Gem